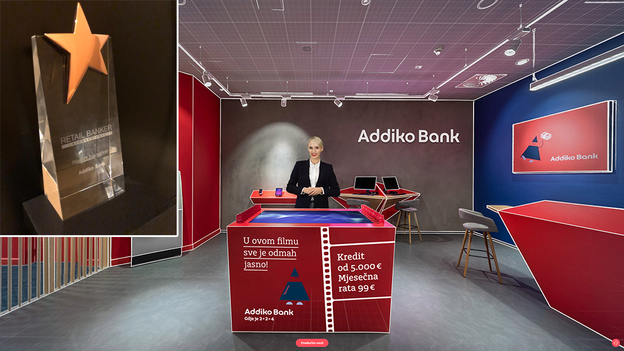 One of our most prominent projects, Addiko Virtual Branch was declared as the best European banking innovation throughout Europe, and Addiko bank received the 'Retail Banking Europe Awards 2019' Award in the category 'Best Product Innovation'.
'Retail Banking Europe Awards' are given to the most prominent and most innovative banking institutions for best banking retail practices in Europe.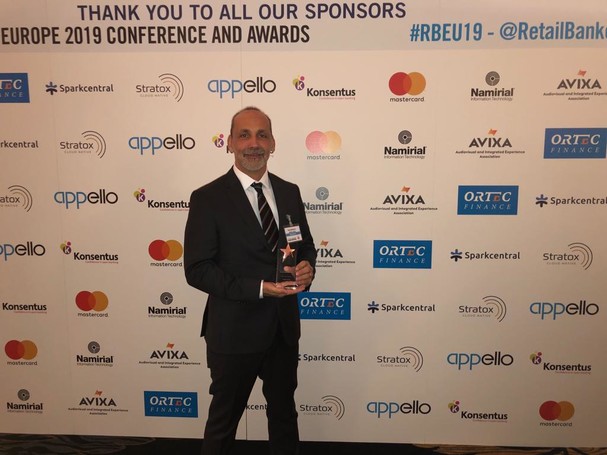 "We live in an exceptionally competitive time, and the winner in banking industry will be the one who offers to its customers the most simple, fast and modern digital services and seamless digital user experience. Addiko virtual branch offers exactly that. It is the digital transformation in effect and we are proud that we have presented the future of banking, today." Relja Marković, executive director of the digital transformation of Addiko Banka, said as he accepted the reward.
360 Provideo is especially proud for Addiko to receive this award, as we worked hard together with the whole team to create this unique and amazing experience for the bank customers.