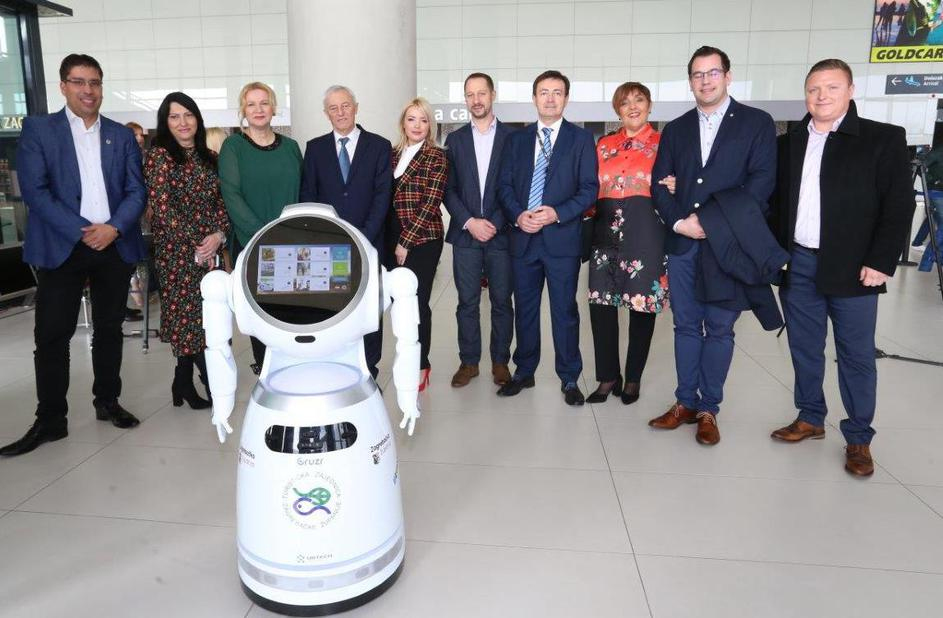 Zagreb county tourist board presented Victoria, a humanoid robot which dances, sings and greets people on arrival to Zagreb Airport. Among other information,  It features 360 provideo  project for Zagreb county tourist board, an interactive webVR application and virtual tour though the beauties of Zagreb county. Visitors can get a quick insight in the tourist offer, gastronomy, bicycle routes and other useful information about Zagreb county.
"Zagreb county has, over the years, positioned itself as a tourist destination which offers strong counterbalance to the fast rhythm of Zagreb, the capital of Croatia. With this likable robot, we want to show, in a innovative way,  the effort we invest in the development of tourism, what are our goals and how to improve the development of continental tourism" stated Stjepan Kožić, Zagreb county prefect.
Unfortunately,  we had to miss the presenting ceremony because our visit to China, but Victoria was kind enough to greet us when we arrived back in Zagreb.